A Boy Named Justin Townes Earle
Justin Townes Earle: January 4, 1982 – August 20, 2020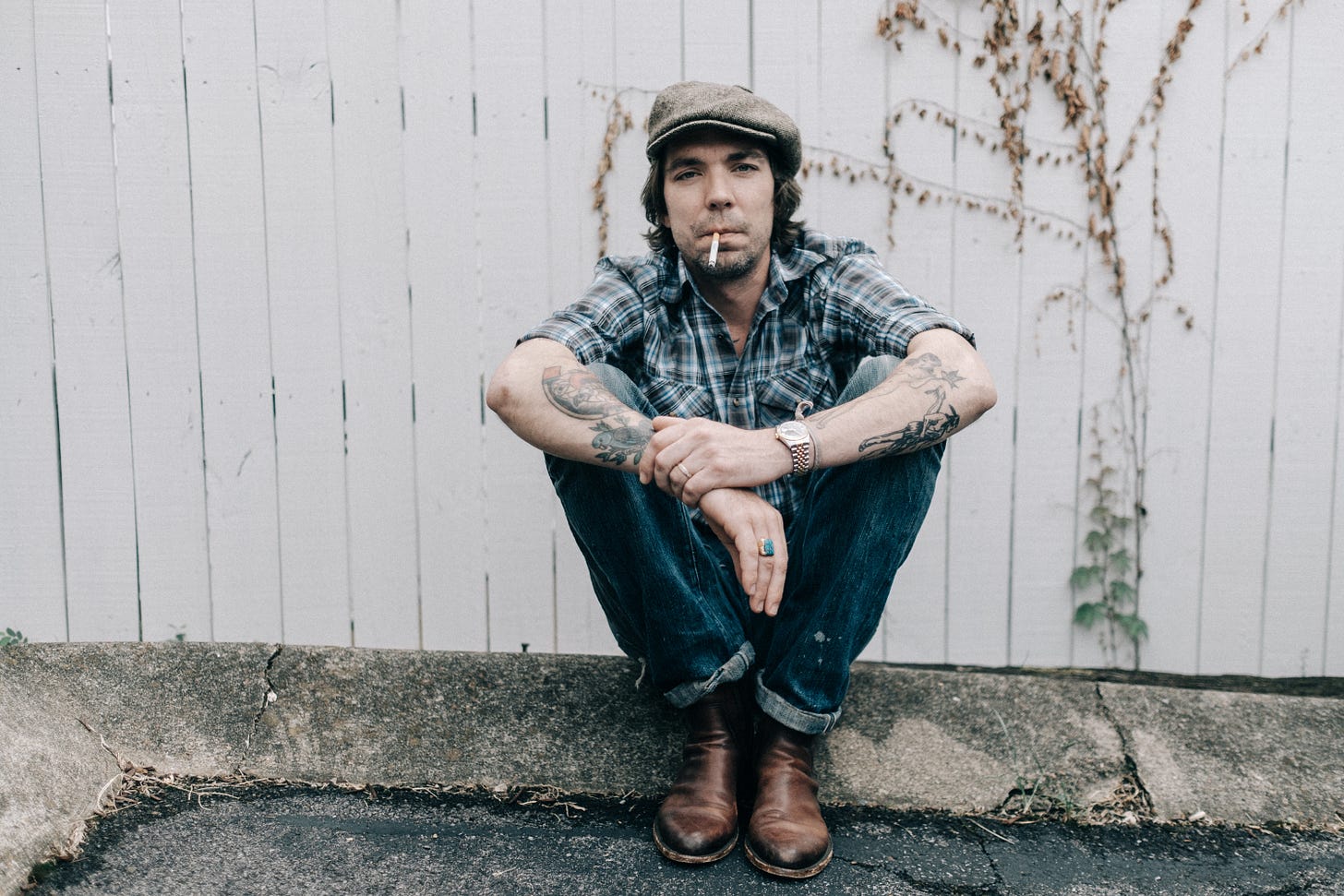 Justin Townes Earle. All Photos: Joshua Black Wilkins
Last Thursday, singer-songwriter Justin Townes Earle left this world at 38 years old. 
When I found out the news of his passing, I was, like most people, looking for ways to pass the hours. Distracting myself by letting my mind drift away in a trance state while some story was unfolding on our TV set. This news snapped me back. For those who knew, there was no question. We lost one of the greats. 
The news was first relayed from his current Record Label, New West, on his social media pages. In their statement, they did not give any indication on what his cause of death was. I had my sneaking suspicion, which was ultimately confirmed today by an announcement from the Nashville Police Department who responded to a wellness call that resulted in his finding. Justin Townes Earle died of a "probable drug overdose".    
Justin was always very candid about his battle with addictions in his music, with the press, and with his fans. But unlike most of the afterwards that are being written about his life that I have been reading lately, that fight is hardly the one that should go on to define him. 
In the song "A Boy Named Sue" written by poet Shel Silversteen and made famous by Johnny Cash, the protagonist tells his life story as one that was made difficult by the name that was given to him by his estranged father. Afterall, "Sue" was a girl's name. So, wherever the character traveled, trouble lurked in the shadows. The constant jeers from strangers made the character a hardened fighter, and one day he eventually caught up with his father to give him his comeuppance for providing him a life long sentence of looking over his shoulder. When they meet, his father explains to him that giving him that name should be looked at as a gift. "I knew you'd have to get tough or die," he says, "And it's the name that helped to make you strong." 
The bell had rung for Justin as soon as his parents named him. 
Being the son of Outlaw Country superstar Steve Earle would have been more than enough of a shadow for any child to crumble underneath. But in an almost cruel dusting of insurmountable expectation, Steve decided to give his son the name of his songwriting mentor, Townes Van Zandt. The weight for Justin Townes Earle must have been unbearable, and it was a constant line of questioning from the press from his very first release — the 2007 Hank Willliams-meets-Buddy Holly EP Yuma — to his very last — last year's dark and politically focused The Saint of Lost Causes.
But with the grace of a side-armed relief pitcher, Justin always brushed those questions off. After all, his work was speaking for itself. His skin was already as thick as slate by the time he reached the public eye with a checkered past of numerous stints in rehab, time in the Memphis punk scene, supposed (or self-mythologized) gun-running missions in the middle of Appalachia, and a mastering of American Folk, Delta Blues, and Southern Soul. 
While his early recordings announced him right out of the gate as a student of both Sun and Chess Records, on the trio of records that followed — 2009's Midnight at the Movies, his2010 Harlem River Blues, and 2012's Nothing's Gonna Change the Way You Feel About Me Now — his songwriting cemented into the unique jumble of Country and Memphis soul that would go on to define his sound for the rest of his career.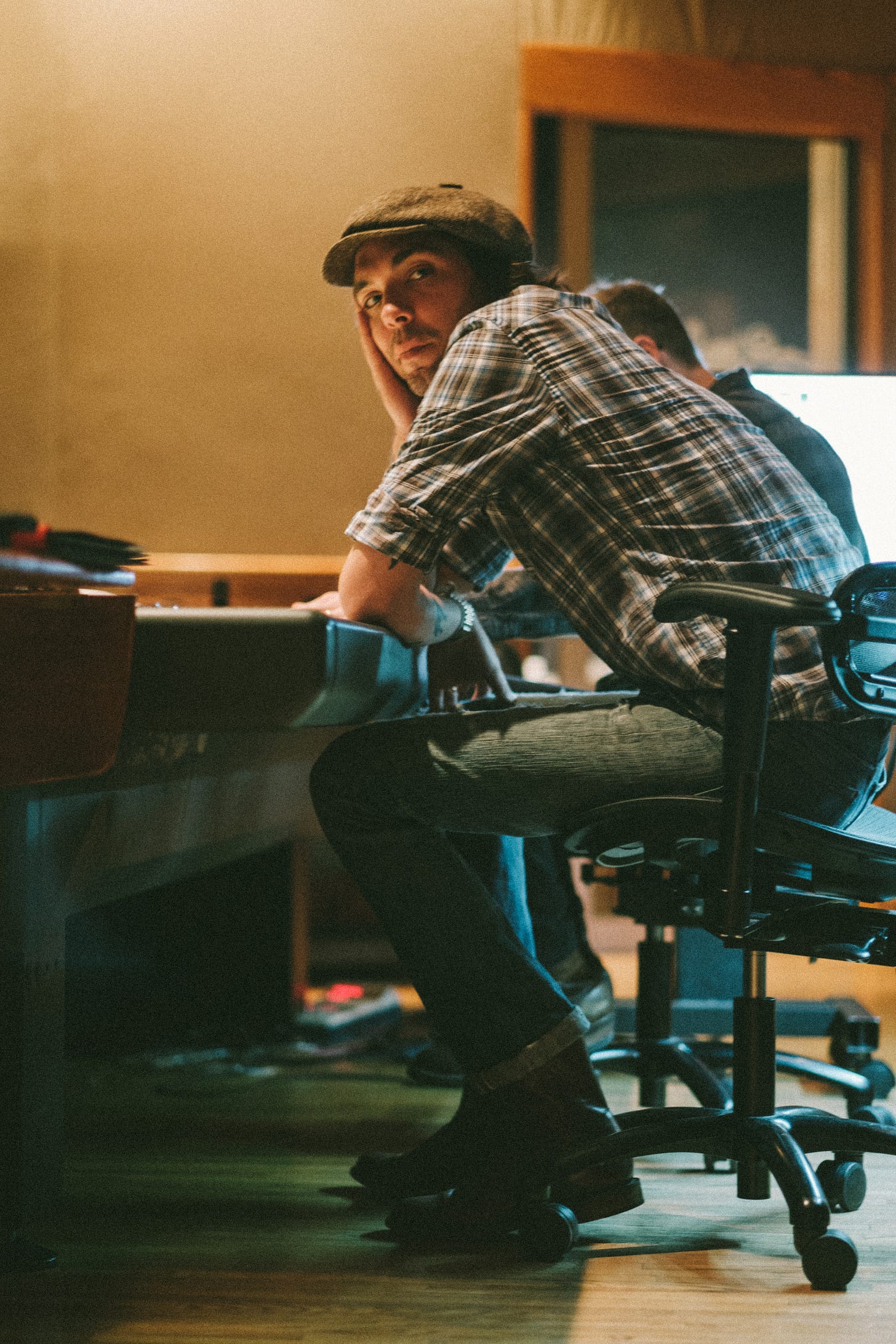 The acoustic guitar can be an unforgiving thing. While lousy or unrefined technique on the electric guitar can be masked by layers of automated effects or, in true last-resort fashion, smashing it to bits as an emphatic exclamation, an acoustic guitar is really more of a percussive instrument. There is no hiding your commitment to it or your proficiency with it. What you put in with your playing is what is reflected back. That is why the instrument is treated in one of two ways in rock or pop music; it is either hidden way back in the mix to thicken the stew or up front, warts and all. Mistakes are easily spotted when the spotlight is on the acoustic. Creaks and flubbed notes are easily noticed. But that's why true innovation on it has a little more of an awe factor attached. 
Humans can actually do this with a piece of wood and some string?
A lot of the attention this week will be on Justin's brilliant songwriting, which is totally justified. But I have yet to see anyone state what I have felt as a fan of his music throughout his career: Justin Townes Earle was one of the best guitarists of his generation. His playing wasn't exemplified by finger speed on the frets, but by his relentless and brutal assault his right hand would deliver to the strings of his acoustic guitar with his one-of-a-kind finger-style picking and strumming. With his thumb hitting the bass notes, the rest of his fingers would strum down and rake back up like a flamenco player fighting through molasses. Watching it was like seeing a street hustler shuffling cards. Once you think you figured out where the sound was coming from, a whole new flurry of notes would appear. Seeing him play solo in this style was simply trance inducing, as this technique would give even his most sullen ballads on record an undeniable forward momentum.     
Over the past decade, I made it a point to try and see Justin whenever he rolled through New York City and was never disappointed. At one particularly memorable show at the old City Winery on Varick Street, Justin had been booked to play a stripped down set, only accompanied by his longtime collaborator Paul Niehaus on electric guitar and pedal steel. At the time, Justin had been openly feuding with his record label Communion Records — owned by Mumford and Sons bozo Ben Lovett. The label had been asking him to produce more material than he was willing to labor over, and he was not having it. While introducing songs from what would eventually become the companion records Single Mothers, Absent Fathers, Justin went into comical scorched Earth rants about integrity in the Americana scene that were easily worth the price of admission, let alone the two-drink minimum.    
Years later, on the tour for his 2017 album Kids in the Street, I took a freelance gig to cover another solo show at the Music Hall of Williamsburg. As opposed to a full house at Webster Hall during the Nothing's Gonna Change tour and the City Winery Show that forced me to strike up conversations with strangers at my table (that's a whole separate essay), there were most likely 100 people who attended the show in the 650 capacity room. With that kind of disappointment, other unseasoned performers would have let it show in their performance. Not Justin. The man stood up there under the lights, spun the yarn for the front row and played the songs that made you want to tuck away in the shadows to let the tears go unnoticed. I walked away that night even more impressed than ever. My admiration only increased when I spoke with my friend Greg who caught him at a packed show at Albany's The Egg where he told most of the same jokes he told at my gig verbatim. 
What a pro.
If we are to create a scenario where inanimate objects take the form of entities, let's say that "Good Music" is it's own multi-tiered corporation. Making the wheels turn back at the office would be upper and middle management. But out on the road, you have your lone wolf salesmen. Sure, these employees take instruction from homebase, but whatever happens between their orders and sale is up to them. In that way, Justin may have been the last of a dying breed. The outlaw singer-songwriter is one of the last American artforms that has yet to be separated from its magic. To see him harness the dust in the spotlights, alone onstage with just a smirk, some expensive as fuck shoes, designer clothes, and a sturdy piece of wood was like seeing a traveling showman like P.T. Barnum preaching the gospel of American folk music to the unconverted masses.
Justin Townes Earle will most likely be remembered by Harlem River Blues and, more-so, the Midnight at the Movies track "Mama's Eyes" where he comes face to face with the demons he inherited from his troublemaking father, but also the good qualities of his mother, Carol Ann Hunter. I would be totally happy with those unfamiliar with his music seeking both of these works out. But to get the full story where "Mama's Eyes" leaves off, I would listen to "Moving On", the closing track on Nothing's Gonna Change The Way You Feel About Me Now. It really has everything you need to know… 
Well I woke up wondering where I sat just like I always do
I-80 up ahead laid out like a lazy bitch on a Sunday afternoon
Well we're 30 miles from Cleveland, ain't stopping, ain't even passing through
Well at night we'll stop in Pittsburgh but Philly's where we're going to
Well I talked to my mom today, she seems like she's doing fine
Tell her I've been getting sick again, we both pretend we don't know why
She says 'one more drop of rain'...she swears we'll all be drowned alive
And she asked me how my father's been, we both pretend we don't know why
I got a friend upstate, he's got a place where I can get away from it all
Ah but I don't know if I can take it boys, I just can't stand myself alone
Well now 30 years of running's left me standing with my back to the cold
And it's left me most days wondering if I've ever really learned a thing at all
But I'm trying to move on, trying to move on
I'm trying to move on, trying to move on
Maybe I should go back, back to the night where it all began
Maybe I should trace my life back to the night where my folks first met
Maybe I could find the moment where my father broke my mother's heart in half
Oh I could go back to New York City, just learn to live with that baby...
But I'm trying to move on, I'm trying to move on baby
I'm trying to move on, I'm trying to move on oh
The thing about Justin is, the story never stopped until it was forced to. With each release, you were given an update on how he moved forward or slipped back. The kid was a natural. He walked hard and he could laugh it off if he happened to step in some shit along the way. Rest in Power, Justin Townes Earle. You finally outlived your name. 
I took last week off for a little break, but I'll be back next week for more Not Above It. Thanks for reading. See you then!